Gardening Club 2018
Here are this years gardeners ready to start preparing the ground for planting. So far we have planted tomato seeds indoors and set our potatoes to 'chit'. Next we will be digging the ground ready to plant the potatoes in early March.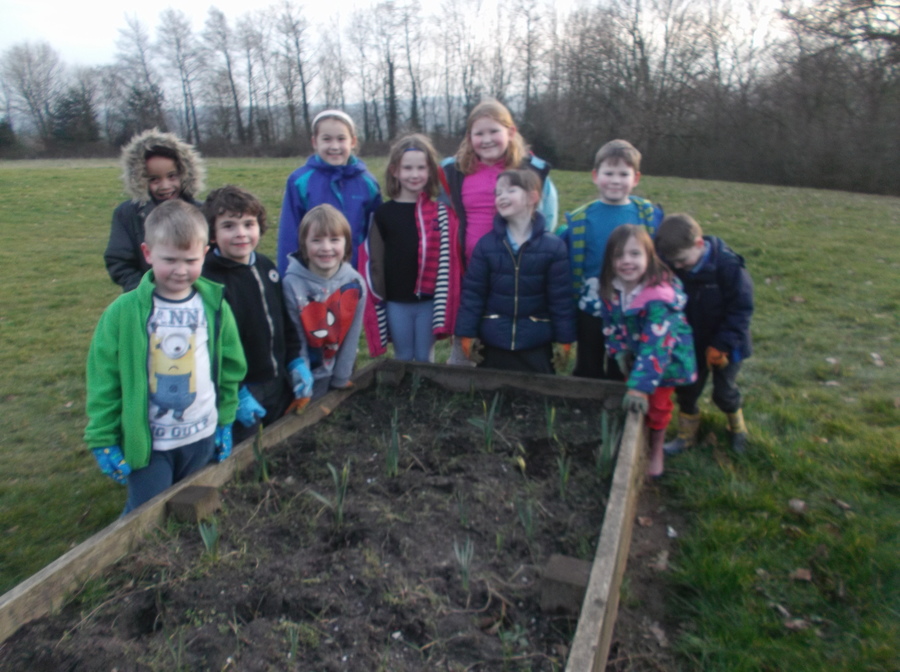 September
A new school year begins in the garden. Here are the new gardening club members. We are busy getting the garden ready for the winter. We have been able to collect pea and bean seeds to dry and store for next year and begin to get rid of the weeds that have grown up over the summer. There is a lot to do.
June in the Garden
It is a busy time in the garden and we have harvested our first strawberries! Next will be the gooseberries and blackcurrants. We also have potatoes, peas and french beans growing. The club are looking forward to harvesting these. Look out for our produce at the summer fair where we will have cucumber plants and Mr Grass Heads for sale
Planting Potatoes.
We are the Gardening Club. We are proud owners of two certificates from the RHS for our gardening. We are hoping to gain more over the next year. We have now planted our potatoes ready to harvest in June. First we put them to chit for a week then we weeded the beds ready to plant them. Now they have been planted and we are waiting for them to start showing green shoots.