Welcome to our Year 1 class page. Miss Muirhead, Mrs Lee, Mrs Brannon and Mrs Stretton are looking forward to working with the children this year. You can access information about our curriculum and the end of year expectations at the bottom of our page. We hope you enjoy looking at what we have been doing and learning together!
Our PE days are Tuesday and Wednesday. We will be going down to the forest on Friday afternoon so please send your child into school with their forest school clothes on this day.
Our Return to the Forest
We are delighted to be going down to the forest again after some colder months. We have searched for minibeasts, created prints from leaves and built mini dens. We are excited for the rest of our sessions!
Counting in 2s, 5s, and 10s
We have been practising counting in 2s, 5s and 10s. We played games together and did some printing to grow in confidence. We are getting really good at this now!
New Laptops
We feel very lucky to have received a new set of laptops and are using them during our phonics and computing sessions. We are excited to continue to use them this year to support our learning.
Capacity
We enjoyed filling our cups to show empty, almost empty, half full, nearly full and full.
''Say cheese!"
We stuck lots of poses in our party photobooth! Who can you spot underneath the props?
Party Time!
To celebrate being back together again, we had a fun filled party afternoon. We decorated gingerbread men, played lots of party games inside and outside our classroom, made and ate yummy fruit kebabs and even had a photobooth! We enjoyed chatting with our friends and laughing together once more. Thankyou to the Friends for providing us with everything we needed for our fab afternoon! We are very excited to be back in school!
World Book Day Celebrations
We had fun celebrating World Book Day! First, we read 'The Colour Monster' by Anna Llenas at home and school. We thought about our feelings and how different colour monsters represent different emotions. We created a wonderful poster as part of our school World Book Day Trial around the community.
In school, we shared our favourite books with our friends. When everyone returned to school, we brought in wonderful models of our favourite stories that we made at home. Can you guess what story the models are? Have a look at some pictures below!
Lockdown Learning
Even though we are unable to be together in our classroom, we are continuing to work hard at home. Have a look at some of our lovely artwork we have created at home and in school.
Have you seen Elsie the Elf?
An elf has been leaving poems under our Christmas Poe-tree. We wrote letters to the elf to find out about them and she replied! The next day, Elsie left pictures of herself in our classroom. Maybe Elsie will come and visit us...
Have a look at what we have been doing and the letter she sent us!
Christmas Cards
We have been busy making Christmas cards and are looking forward to giving them to people we care about.
A Miracle in Town!
We enjoyed performing in our Nativity with Reception and Year 2. We sang beautifully and loved getting into the Christmas spirit!
It's Beginning to Look a Lot Like Christmas...
We have decorated our Christmas tree to make our classroom look festive! We are very excited to switch the lights on.
Making Animals
During forest school, we used clay and materials found in the environment to make animals. Have a look at some of our creations!
Classifying Animals
We worked together to classify animals according to their diet. We used scientific vocabulary such as herbivore, carnivore and omnivore.
Remembrance Day
We went to Millennium Garden to remember the soldiers who keep us safe. We made poppies to help us remember them.
Firework Poem
We have been learning 'Firework Poem' by James Carter. We enjoyed experimenting with different instruments to make booming, whizzing and sizzling noises. Soon we will be writing our very own poems- watch this space!
Mud Painting
We enjoyed painting with mud at the forest. We worked together to paint a sign. Have a look at some photos below.
Down at the Forest
Our Friday fun at the forest is well under way! We have looked out for signs of Autumn and created characters with our favourite leaves. We got messy as we camouflaged our hands in the mud. Some of us even created muddy hand prints!
Continent Song
We have been learning a song about the continents. Have a look at our performance below!
Sukkah Shelters
In RE we have been learning about how the Harvest Festival is celebrated in the Jewish Faith. We constructed a Sukkah Shelter in our classroom and attached pictures of fruit; the Star of David and menorahs.
Lost and Found Story
We worked hard to learn our story 'Lost and Found'. Have a look at our performance!
Our (Virtual) Trip to the Zoo
We loved observing animals on our virtual trip to the zoo. We saw elephants, giraffes, koalas, pandas and much more! We shared our observations together and recorded our favourite animal.
Lights, Camera, Action!
We have been exploring the story 'Lost and Found' by Oliver Jeffers. After sequencing the story and learning our story map, we can now retell the entire story. We particularly enjoyed acting out the story by playing the roles of the different characters. Watch this space to see us retelling the story!
Sorting Objects and Representing Numbers
We have been very busy in our maths lessons! We sorted objects by colour and type. Some of us even thought of other ways to sort the objects! We enjoyed representing numbers in different ways by writing numbers as words as well as digits, drawing the numbers and showing them using counters.
Balloon Globes
During our geography lessons, we have been learning about land and sea. We made balloon globes to show the equator, south pole, north pole and the continents.
Our First Week in Year One
We have had a great first week back at school. We have spent time playing with our friends and becoming familiar with our new classroom.
Phonics Scheme
We use the 'Letters and Sounds' scheme of work to teach phonics.
Articulation of Phonemes Video
A short video for parents showing the correct pronunciation of all phonemes taught in the 'Letters and Sounds' scheme.
A Guide for Parents- Mathematics Facts for Children to Learn in EYFS/KS1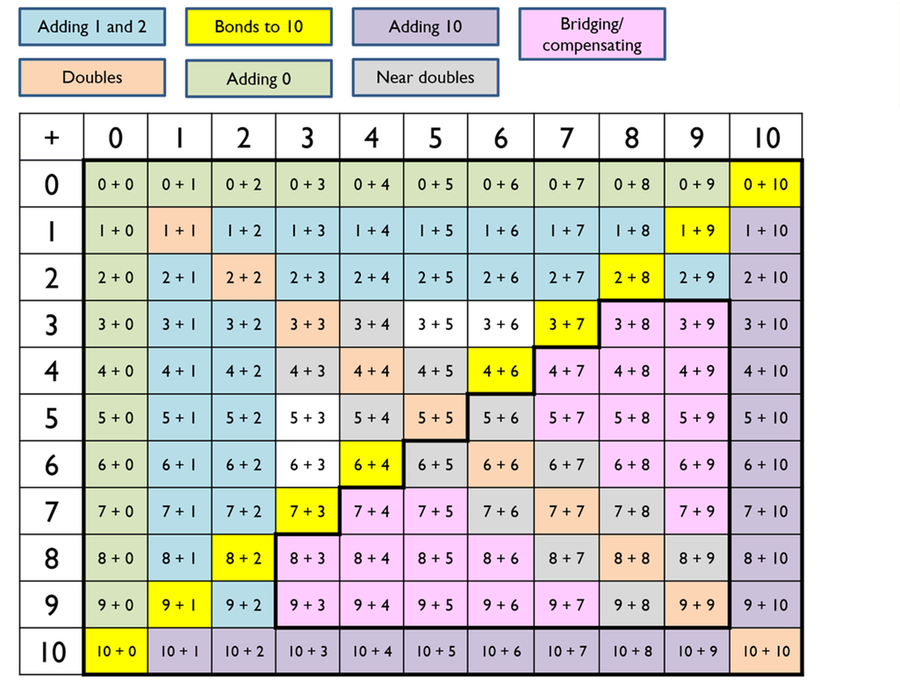 Finch Lane, Wigan, Lancashire WN6 9DT
01257 252647
bursar@appleybridgeallsaints.lancs.sch.uk