PE
Intent
Active attitudes to sport and physical development are at the core of the curriculum at All Saints'. Children are encouraged to be active through joyful physical opportunities and the competitive nature of sport enhanced by West Lancashire Sports Partnership (WLSP) specialist teachers. Children make use of the grounds throughout school, aiming to use outdoor experiences within the forest, field or marked playgrounds. Children have the knowledge of fundamental movement skills in EYFS, developing control and mastery of them throughout KS1 and applying them to different sporting situations in KS2. During physical activity at All Saints', values of sport such as teamwork, resilience and sportsmanship are encouraged and reinforced, and the promotion of a healthy lifestyle is at the core of the physical activity opportunities to children.
Implementation
Children at All Saints' receive two lessons of PE per week. A specialist teacher from WLSP delivers one lesson per week to all children in school and the class teacher delivers another lesson in a separate area of physical activity with plans and activities from SucceedIn.
Children in KS1 use the forest for outdoor learning in their second PE lesson, mastering physical movements needed for activities like tree climbing, jumping over obstacles and balance on uneven ground. This enhances their experience outdoors and makes use of the local environment.
Children in KS2 take part in their second PE lesson which offers the class teacher the opportunity to reinforce the movement skills used within a sports context and children are encouraged to develop social skills by working together as a team and tactically taking advantage of an opponent as they develop the skills within a sport.
The running track is used to encourage children to be active during playtimes and teachers aim to complete the mile-a-day with children as a brain break between transitions in class.
We offer out of school opportunities to a high proportion of children each year, allowing them to compete in local competitions both during school times and after school. We track who competes within school, ensuring everybody has the opportunity where possible.
Enrichment is a big part of the PE curriculum and clubs are offered throughout the year in several different sports. Children are encouraged to share their achievements from outside of school in celebration assembly, promoting physical activity outside of school hours.
Impact
Through the depth of skills and knowledge delivered at All Saints', children are equipped with the ability to lead a healthy lifestyle with physical activity at the heart of their development into adulthood. They have good basic skills such as jumping, running and throwing meaning children participate in activity with a confidence they can participate productively in any physical environment. With the in-depth assessment used through SucceedIn, targeted support can be given where appropriate through specialist support.
In order to monitor PE and the perception of the subject, observations, pupil interviews and curriculum meetings provide an insight into the children's attitudes allowing staff to adapt and provide a quality PE offer which inspires and encourages all pupils.
School Games
Each year we participate in the school games and have achieved gold for 2021-2022! We hope to continue to achieve recognition for the hard work our school puts in to ensuring all children get the opportunity to experience competition and out of school events in the local area.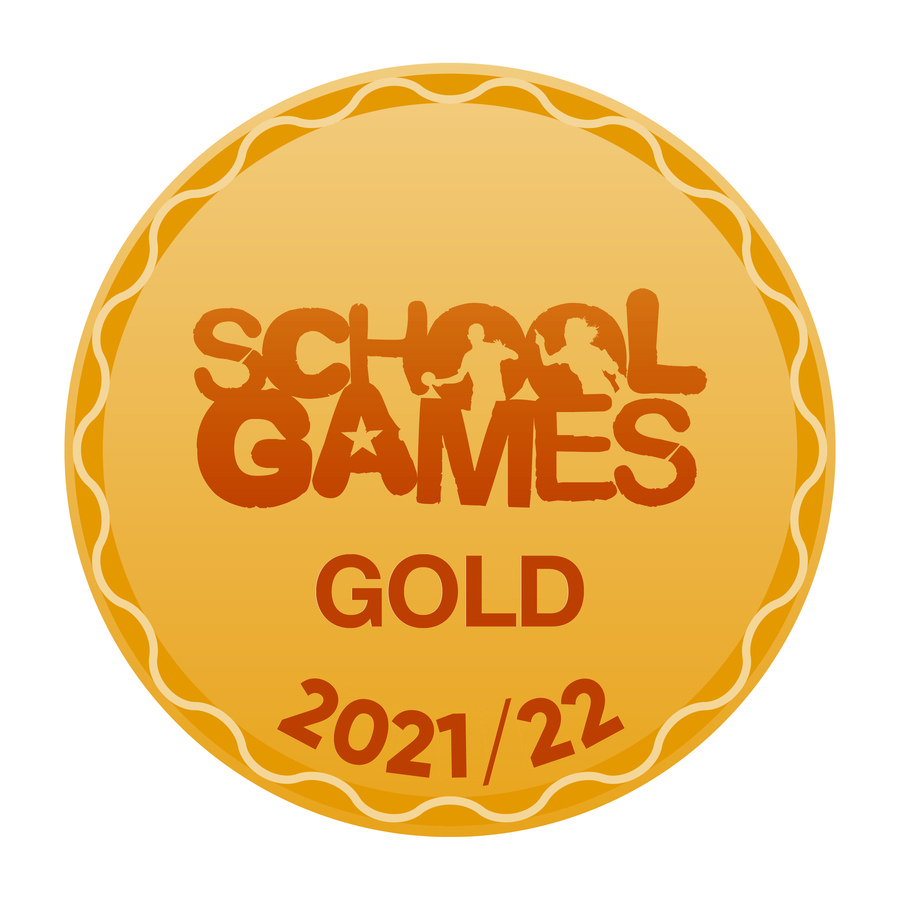 School Games Presentation
Our Y5 sports councillors were presented with the Gold School Games Mark this week. Lancashire cricketer George Lavelle met the proud children at Ormskirk Cricket Club at a special event organised by West Lancs Sports Partnership. This award is achieved when a school can demonstrate a high level of commitment to a range of sports, events and promotion of core values.
Throughout the year, children have the opportunity to attend sports competitions throughout the area. Children develop outward looking attitudes to communal sport and enjoy experiencing their own sense of achievement and personal, social and emotional development within the context of sport.
Finch Lane, Wigan, Lancashire WN6 9DT
01257 252647
bursar@appleybridgeallsaints.lancs.sch.uk